Half Day Golf School
Our Half Day Golf School topics include: putting, short game, and full-swing. Players will learn drills and practice routines to develop a short-term practice plan. This program is customized to help every student, from first timers to competitive golfers. The maximum student to instructor ratio is 4-to-1.
Lessons take place on the practice greens, lesson tee, and the "Hawk" Short Game facility. On-course playing lessons are available at a discounted rate on the afternoon of the day you attend. Half Day sessions include: 3-hours of instruction and lunch with your instructor at the Champion's Grille.
Cost $149
3 Step Process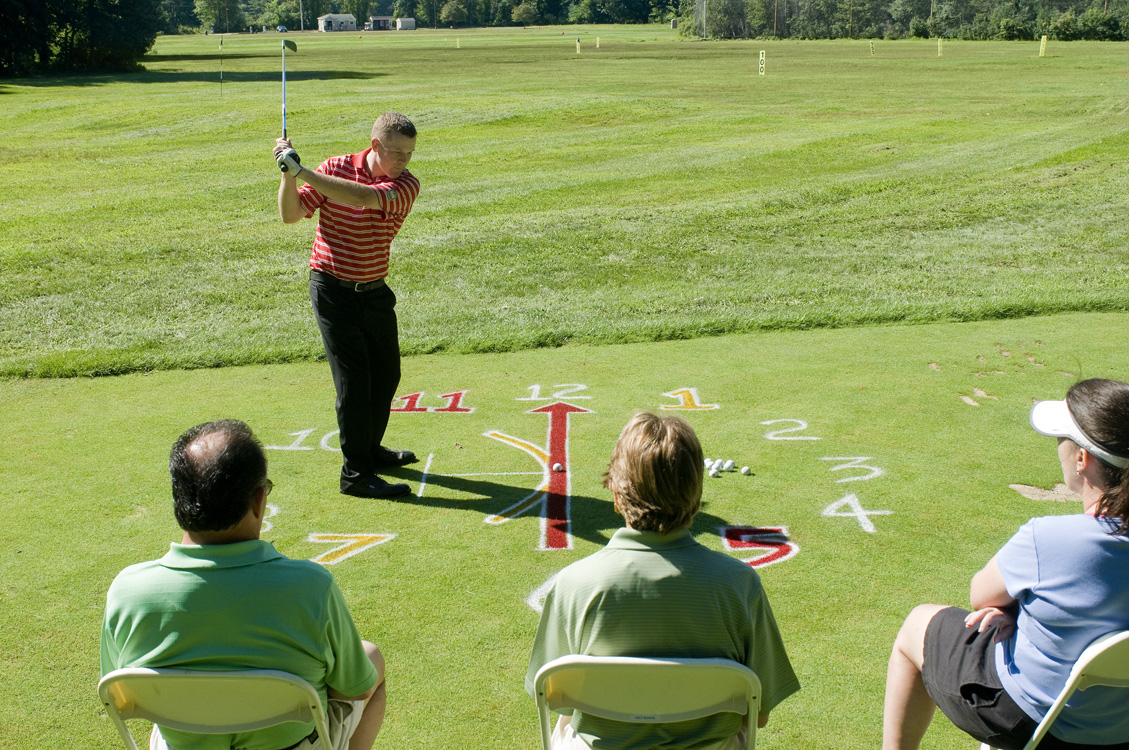 What are you doing now?

What should you be doing?

What changes do we need to make to get you where you want your game to be?
3 OBJECTIVES
Improve every aspect of the student's golf game.

Leave with a short-term practice plan.

PLAY BETTER GOLF AND HAVE MORE FUN!
MATERIALS NEEDED
Bring your full set of clubs (rental clubs and club fittings can be included).

Proper golf attire is preferred.
SAMPLE SCHEDULE
8:30-9:00: Students are invited to have breakfast at the Champion's Grille.
9:00-9:15: Students meet in the Golf School building for a short introduction.
9:15-10:00: Short Game Instruction.
10:05-12:00: Full Swing Instruction.
12:00-12:30: Lunch at the Champion's Grille with your instructor.
12:30-3:00:

After school ends, a playing lesson for 25% off of your instructors standard rate

(Subject to the golf course (North or South) and their availability. Please book on-course instruction in advance).
*Tee times can be made in advance on most days for students to put their new skills to the test on the course upon request.